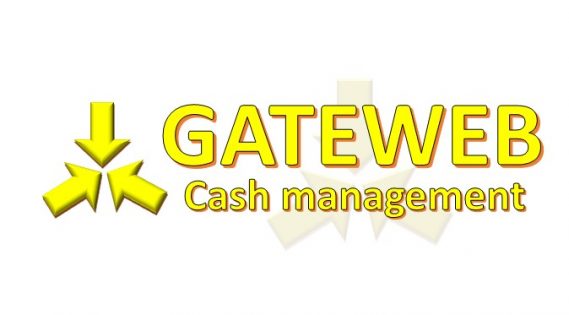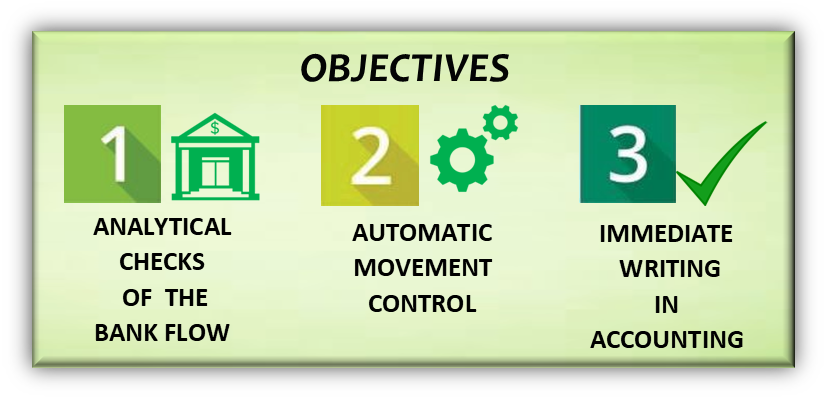 GateWeb is a web-based application which integrates companies and bank accounting. Thanks to the transcoding of data from banks (Swift, PSD2 or Open Banking, XML or CBI) it supports day-to-day alignment between current accounts and company management systems.
GateWeb interfaces directly with General Accounting or with any treasury system, including SGAT (Fms Group's Advanced Treasury Management System).
GateWeb operates on the basis of two distinct registration methods: Banking initiative (for those E / C movements not known by the company, such as collections, expenses, cash pooling rounds, etc …) and Certifies (for movements already known by the company company, which are reconciled with bank accounts such as payments).
For Banking initiative the system eliminates data entry activities. For certifications activities, GateWeb allows complete alignment between the banking finances and treasury / accounting. The system automatically completes the movements for records on company management systems (Reason, Counterpart, Cost Center, etc …). The system is able to analyze bank descriptions and use their content to identify missing elements.
CUSTOMIZABLE
INTEGRATED
NEWSFEED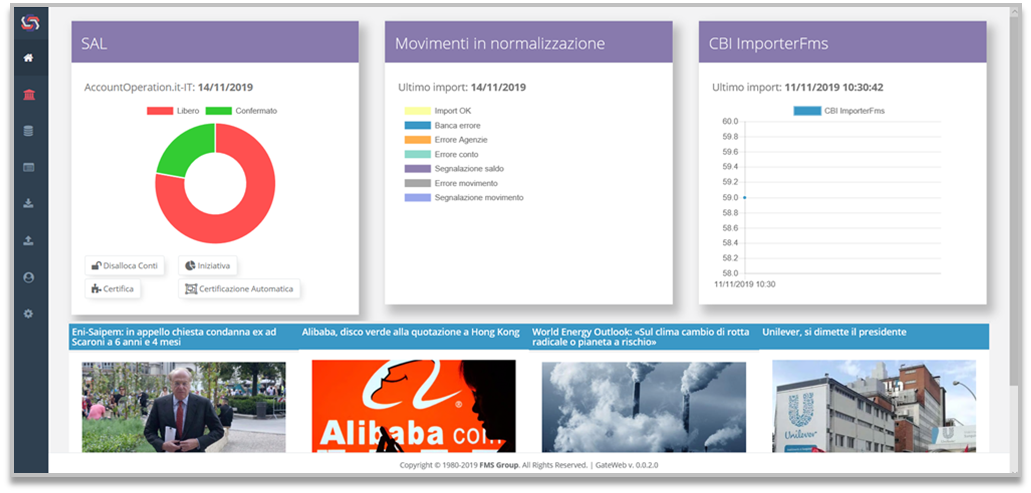 The data transmitted by the banks are subjected to various checks that eliminate or reduce the possibility of anomalies caused by errors of the operator or supplier of files, duplicate files, missing files and data not in sequence, updating the balance situation daily.The system is developed on a Windows platform with .net Core 3.0 technology. It uses SQL server databases, but can also use other databases.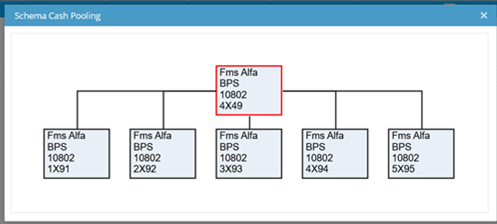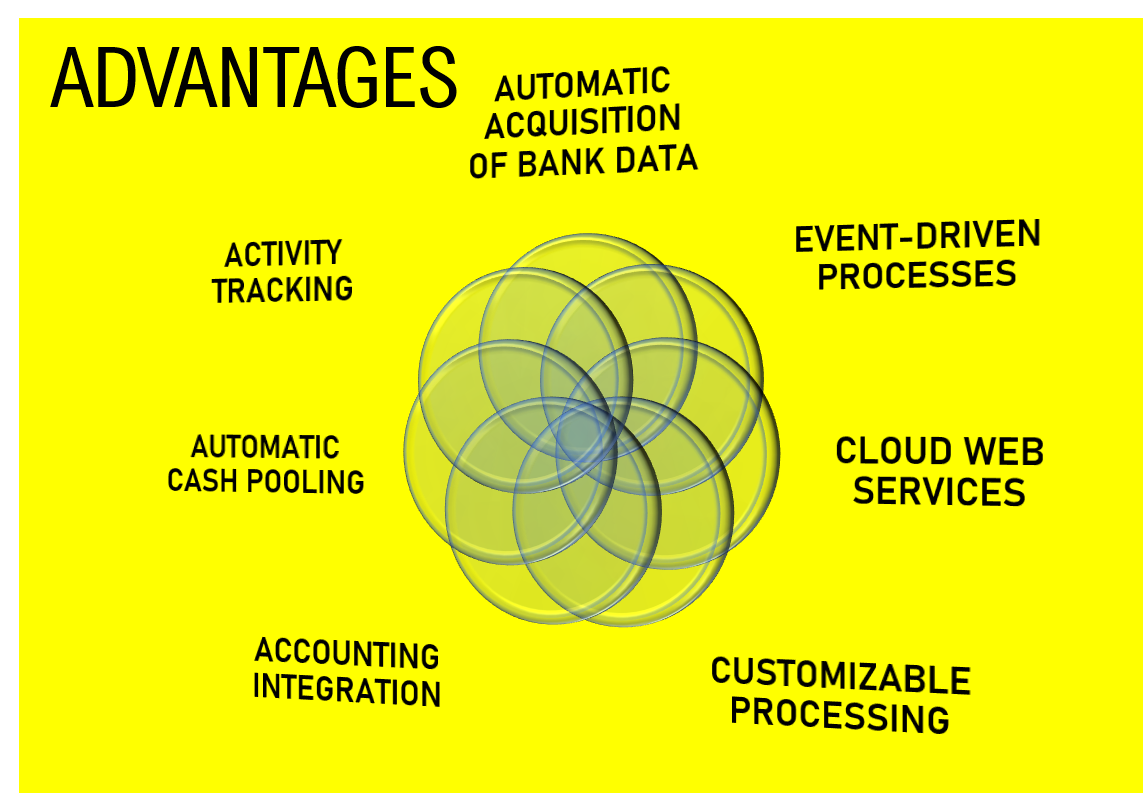 NORMALIZZAZIONE FILE BANCA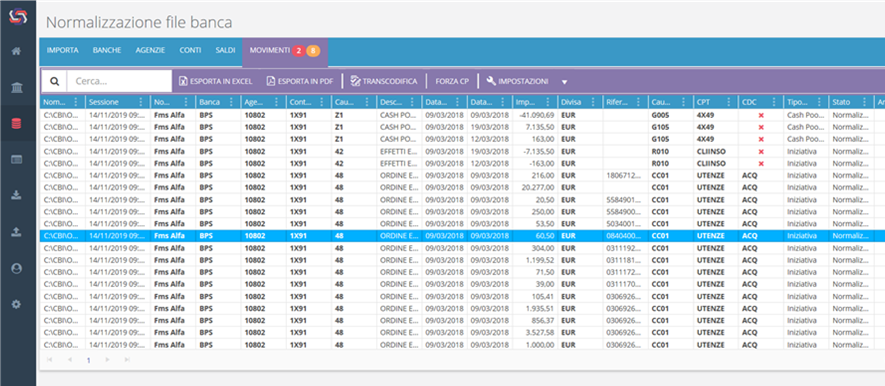 FMS Group – Via Moncalvo, 62 20146 – Milano – Tel (+39) 02 48022567
Codice univoco T9K4ZHO – P.IVA 05824510159 – mail: info@fmsgroup.it